In our pursuit to offer you the most up to date information on Croatia and the local area of Pelješac, we have taken on the difficult task of researching local wine.   I know it's a tough job but hey, someone has got to do it!
We recently spent a few days on Korčula, staying in the lovely town of Lumbarda which just happens be home to a number of fantastic wineries.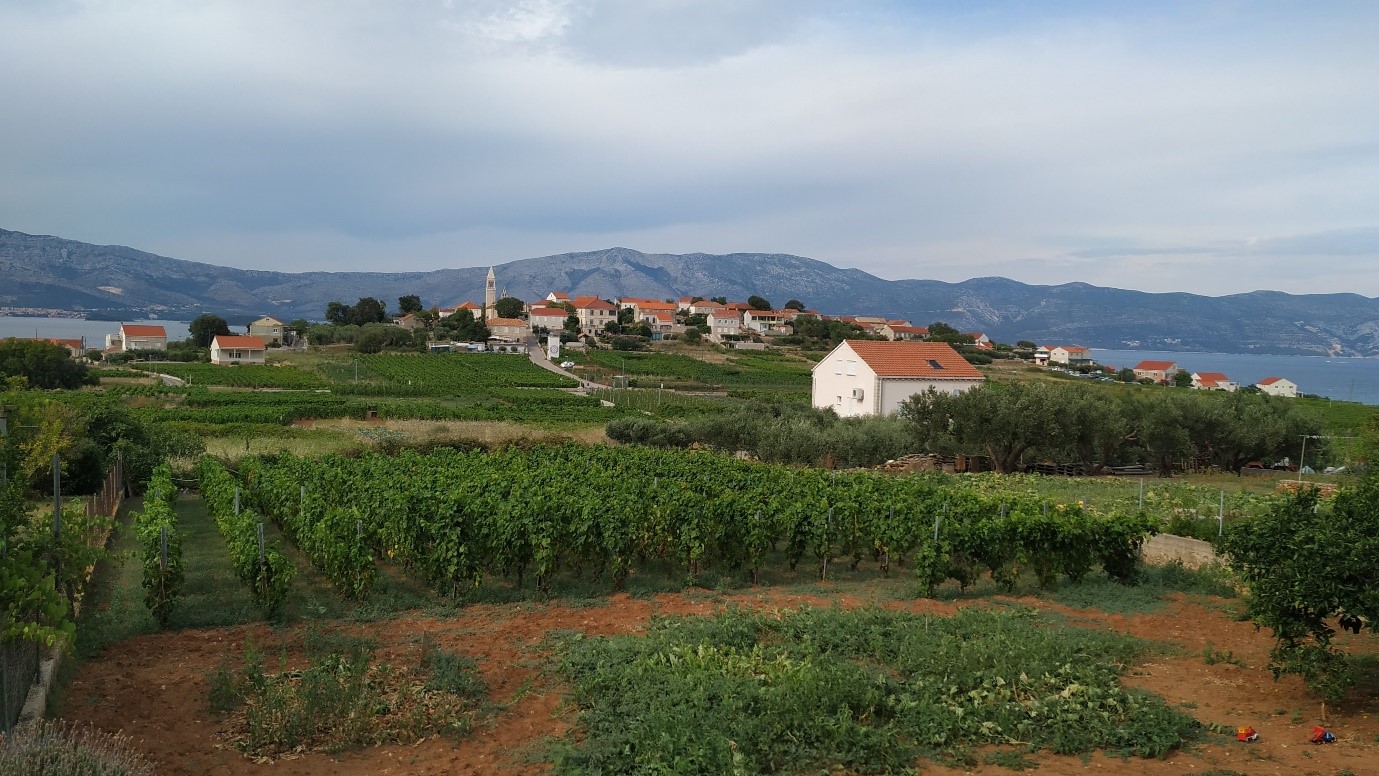 What makes this area special from a wine perspective is the Grk grape, which grows almost exclusively in this area
The sandy soil, sunlight and reflection from the sea allows this rather fickle variety to thrive, although it is still rather a challenge.
Grk vines have only female functional parts of the plant. Therefore, in order to reproduce successfully, it must be planted with other grape varieties.
On Korčula, the variety it is most planted next to is the well-known Plavac Mali, the most planted red grape variety in Croatia. The reason behind this is that both of those varieties blossom at the same time, resulting in ripe fruit at the beginning of September.
This reduces the yield, plus the fact that the vine is rather particular where it grows makes the wine production a little challenging and hence the number of bottles are more scarce than some of the other varieties.
Where does Grk originate from?
There seems to be 2 versions as to why the grape is called Grk and when it was introduced to Croatia.
One version suggests it was introduced by the Greeks, Grk or grčki mean Greek in Croatian.  However, recent genetic studies have not shown any connection with Greek varieties.
The second is that Grk is derived from gorak which means bitter although I haven't found a vintage that I would describe that way but maybe I haven't tried enough, yet!
Grk not only has a distinctive taste but also appearance, having a number of large globe shaped fruits as well as the regular grape shaped ones.  (can you tell I'm not an expert?)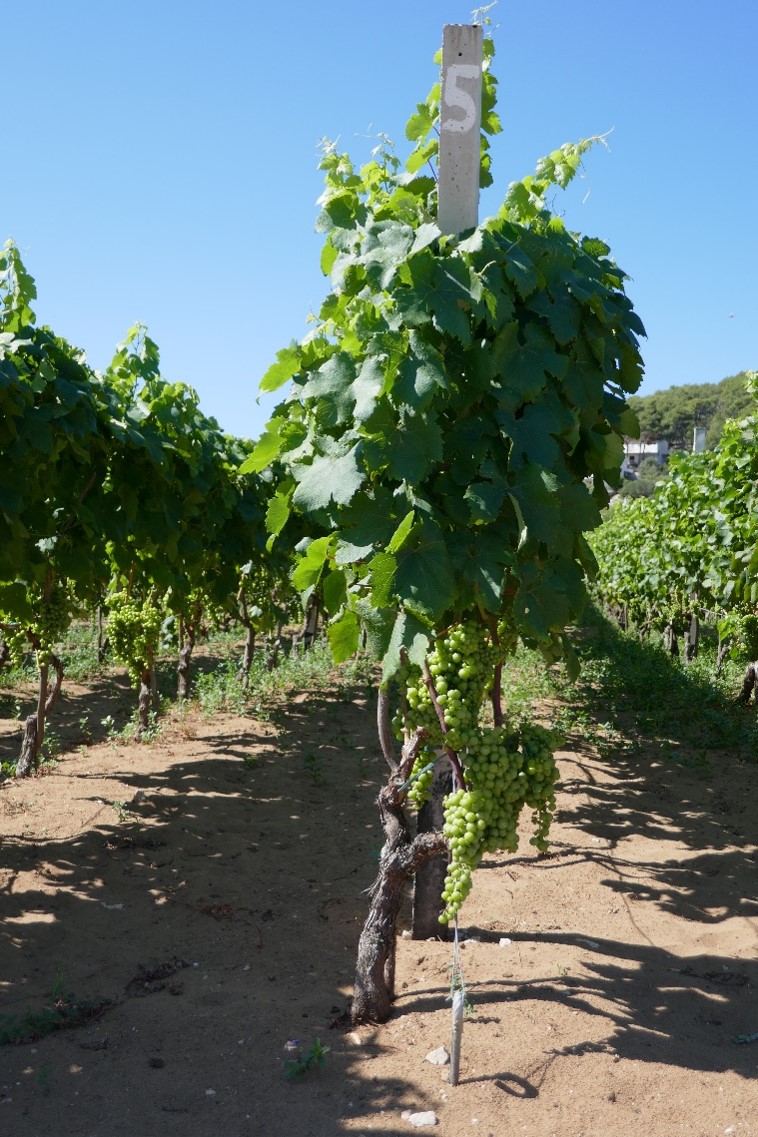 Whatever it's origin, it's name or the challenges it may present to wine producers, what I do know is that the end result is fantastic.
Accompanied with seafood, with local ham and cheese or just on it's own, it's the perfect way to relax and enjoy the stunning views across the sparkling Adriatic and to soak up a few rays.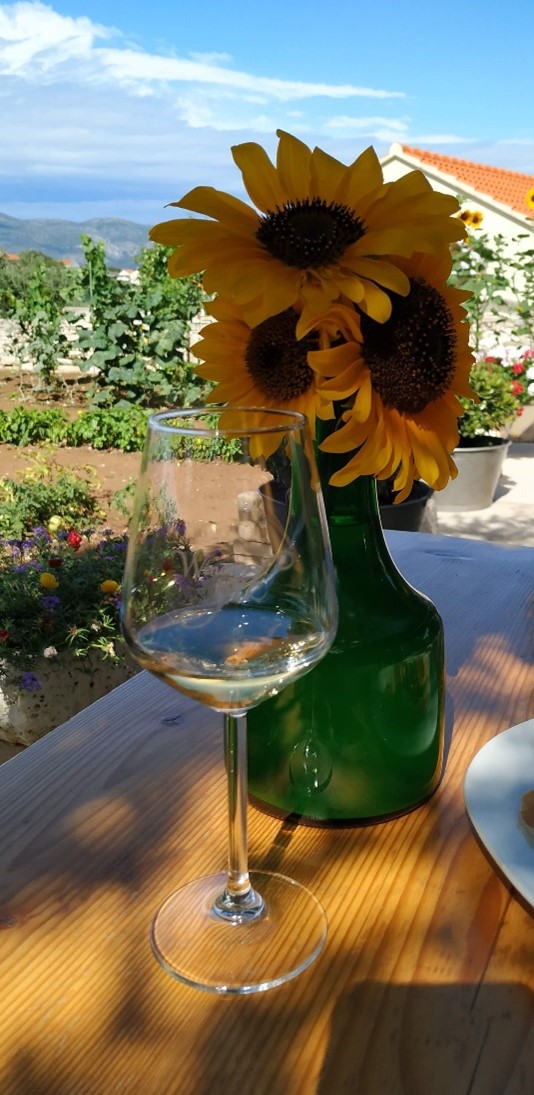 živjeli, cheers!
If you would like to see a selection of our favourite places to visit, download our Pelješac Guide